Our Company

At Sure Tool & Manufacturing we pride ourselves in the production of close tolerance gages, fixtures, tools, and reliable progressive stamping dies with paramount consideration to quality and precision. We also offer innovative problem solving, machine design engineering, prototype development, short run stampings, production machining, and emergency die repair with a quick turn-around. With over 50 years of experience in the tool and die industry, we have established ourselves as a leader in the Dayton area.

Since our establishment in 1969, we have served customers primarily in the automotive industry including Ford, Honda, Toyota, General Motors, Chrysler, Harley-Davidson, Mubea, and Whirlpool. We're eager to consummate our relationship with new customers without regards to size or industry classification. Every customer is important to us!



Our Promise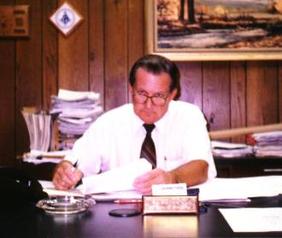 We guarantee to deliver a quality product at a competitive price with a quick lead time. We are always seeking new challenges. If you have been unable to find a company to manufacture your product, give us a try and we will do our absolute best to fulfill your needs given our machine capabilities. If you are not fully satisfied with our partnership please contact us and we will do our best to rectify the issue, as we value all of our customers.


---
Our Team

We have over 25 highly qualified toolmakers ready to serve our customers. Our success is responsible from the unique skill set of each impassioned individual. The majority of our employees have remained in the tool and die industry for the duration of their careers, bearing a slew of knowledge and experience for your benefit.



Our Future

We have recently expanded our facility to a 5,000 square ft. facility next door on the corner of Springfield Street and Winston Ave. (shown below). This currently houses 3 wire EDMs with plans to install a slew of CNC machines including, but not limited to, lathes, mills, and grinders. This expansion will allow us to cut down on lead time and increase workload capacity.